Active summer vacation in the Gastein Valley at Steindlwirt
Vacation pleasure for every taste
When the snow disappears from the valleys, the skis are locked away and nature begins to green up, when the alpine pastures expose their lush meadows and welcome the cattle to the pastures, when cool, deep blue mountain lakes stand in stark contrast with rugged mountain peaks and snow-covered glaciers, then the warm season arrives in Dorfgastein. Have you already made plans for your summer vacation in the Gastein Valley? Around the ***Landhotel Steindlwirt you can expect exciting sports and leisure options for active vacationers and relaxation seekers. We would be pleased to present some of the highlights in more detail.
Hiking for young and old
Located in the heart of the Hohe Tauern National Park, your summer in Gastein promises unbridled hiking pleasure. Hundreds of kilometers of trails and paths, guided tours and family hiking trails lead through the cool valley. With a congenial mix of leisurely walks, uplifting alpine trails complete with a welcome stop for refreshments, and steep mountain tours for true professionals, there's something for everyone. Also enjoy the top service for hikers at the ***Landhotel Steindlwirt: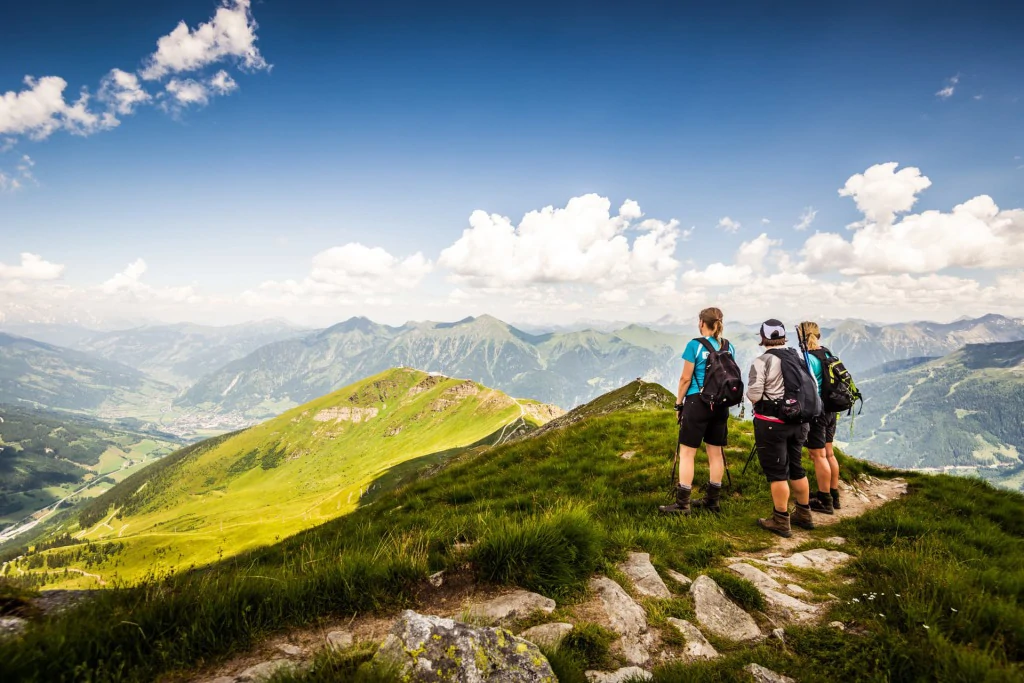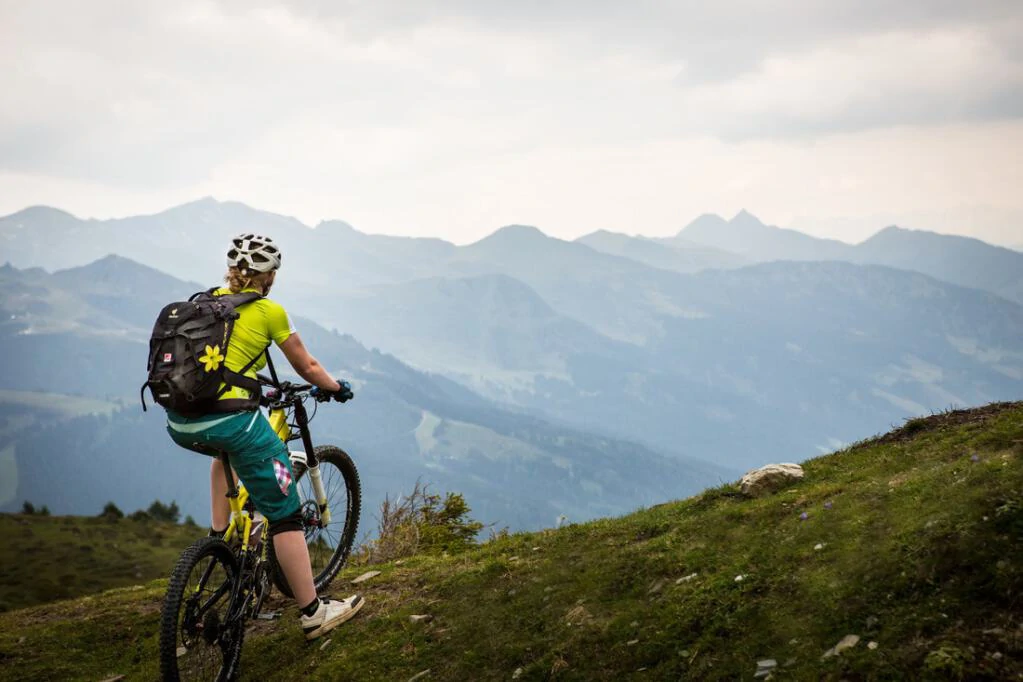 Cycling and mountain biking
You would prefer to spend your summer vacation in the Gastein Valley on two wheels? With pleasure! The 65 km long valley welcomes cyclists and mountain bikers. Breathtaking alpine panorama and cool forests accompany tours over mountain and valley in all degrees of difficulty. The Steindlwirt is located directly on the Alpe Adria Cycle Path – ideal as a rest stop and overnight accommodation before starting the next of the eight stages. E-bikers enjoy the dense network of charging stations and conquer even steep passages thanks to electric motor power.
More summer highlights
Your summer vacation in the Gastein Valley has more exciting highlights to offer! We especially recommend the following experiences:
Golf: 18-hole golf course against the backdrop of the Hohe Tauern National Park
Swimming: Steindlwirt guests enjoy free admission to the solar pool Dorfgastein!
Horseback riding: For beginners & advanced riders in one of the stables in the area
Climbing: Guided tours, courses and our own via ferrata await you.
Archery: Well aimed is half won in the hunting bow course.
etc.